Download our free local SEO checklist pdf for your website. This checklist will make sure that your website is optimize for Google local.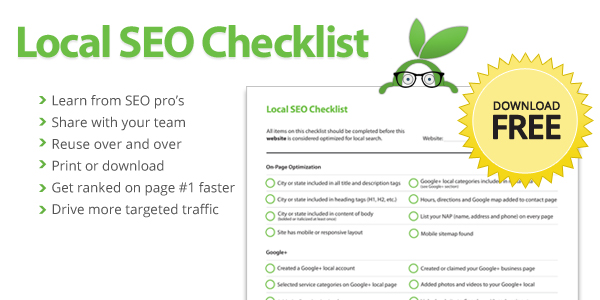 Google is putting millions into local search. If you provide a local service, it's critical that your website be optimized for local.
To Download for free:
1. Click the blue "PAY WITH A TWEET" button
2. Share this page
3. Download your free local SEO checklist!
That's it. It's easy and free!